Databrokers use algorithms to see patterns in society. This allows them to deduce the likelihood of thousands of details that you may never have disclosed. These are actual examples:
Religion
Rape victim
Into dieting
Into gardening
Number of online friends
Number of real friends
IQ
Political views
Had abortion
Gullibility
Projected sexual orientation
Real sexual orientation
Reads magazines on travel
Reads books on travel
Planning to have a baby
Parents divorced before the age of 21
Neuroticism
Openness
Date of Birth
Into Fashion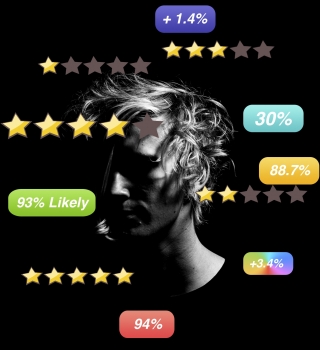 Has house plants
Economic stability
Potential inheritor
Extraversion
Agreeableness
Year house built
Smoker in the household
Has 'senior needs'
Has 'diabetic focus'
Easily addictable
Physical frailty
Communication device preference
Adult 'empty nester'
Education level
Into Elvis Memorabilia
Their 'derived data', which is protected as corporate free speech, is more valuable than 'your data'.
If they say they don't sell your data, ask if they are selling theirs.